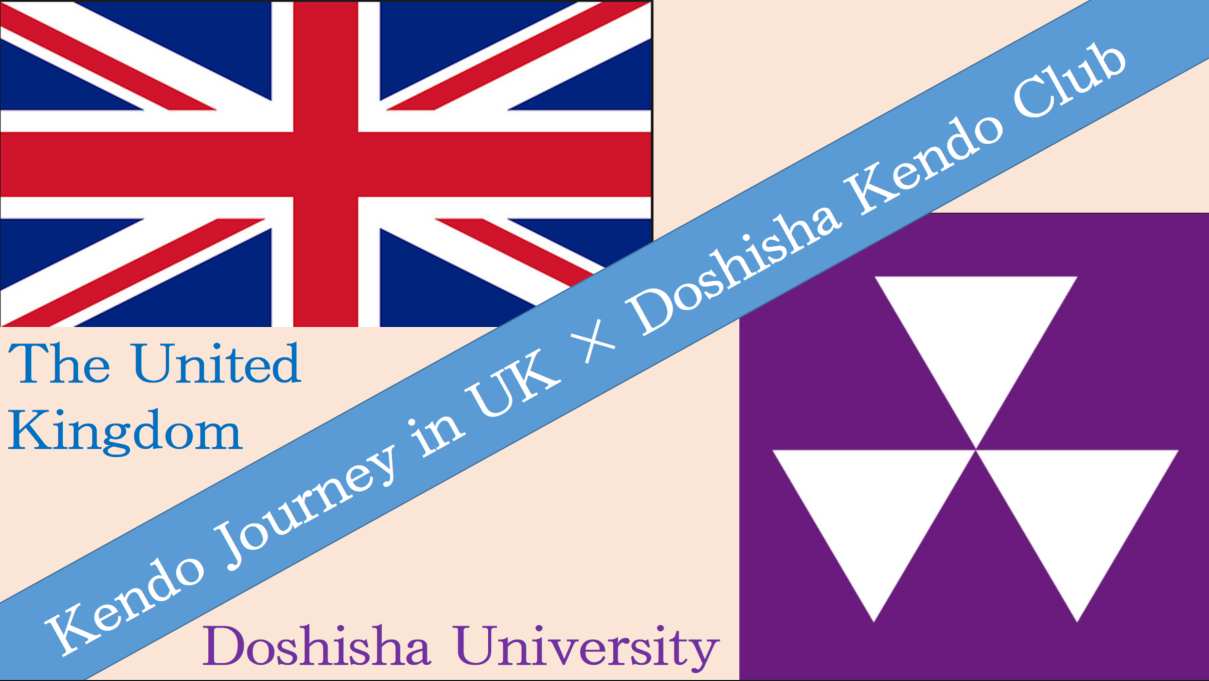 Kendo-Interaction with Various Universities in U.K.
Kimio Kubo
For the Kendo-Interaction with many universities in U.K., I have visited U.K. with Kaito, my contemporary at university, from February 14 to March 14. Edinburgh was our first-visit city, and then, we went to Glasgow, Manchester, Liverpool, York, Birmingham, Oxford, London, Cambridge, and Canterbury. We traveled around many cities, and could spend a meaningful time there.
Through my stay in U.K. for one month, engaging in kendo, I was very impressed that kendo players in U.K. had great enthusiasm for kendo. At Manchester, we first took part in their kendo practice. I was surprised at their powerful voice at the beginning of practice and overwhelmed by their very tense atmosphere. Then, after practice, They had many advices from various players and they discussed about good and bad points of each other, so I had strong impression that they were very eager to improve their own technique of kendo. Besides the players in Manchester, all who play kendo in U.K. work very hard at their training and get involved positively. After finishing kendo practice, we went to the pub with our company who practiced kendo together and we did continue to talk about kendo. I was very glad to know that they thought about Japan and kendo much beyond my expectation.
At Cambridge, I had a chance to not only practice kendo, but also referee some kendo games. It was a precious experience for me, because I have not served as a referee in the regular game in Japan. Then I noticed some difference in their custom from that of the Japanese. During the intermission or after games, teachers taught students regardless of which side they belonged to about manners in games, rules of foul plays and so on. They perhaps did so because there were many students who have not get 'dan' yet, but I felt it was good environment that gave both players and teachers to think deeply about games.
As for sightseeing, our company who were kendo players almost every day guided us around various sightseeing spots at each city which we visited. We had many opportunities to see various buildings and townscapes which were different from those of Japan, so we had spent fruitful and enjoyable time. We very much appreciate the kindness of everyone who took good care of us in U.K.
Lastly, I wish to express my deep gratitude to Mr. Ogawa, the head coach, Mrs. Yutaka of Kent University, all the students, everyone met and concerned in U.K., and Kaito, my contemporary at university. Thank you very much for everyone's kindness.
I will learn culture of U.K. and study English more and more from now on and I hope to go back to U.K. someday and to have a nice time with our company that I came to know by good luck.