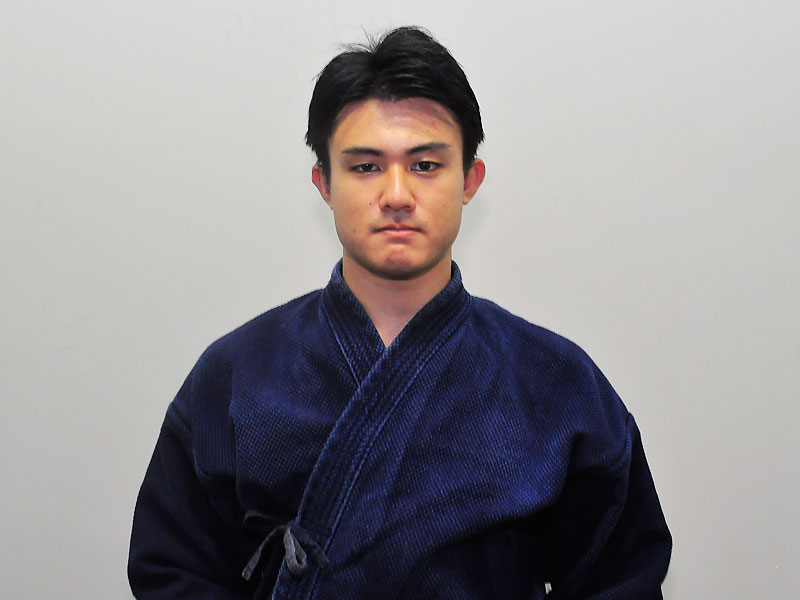 【学部】法学部
【出身高校】同志社高校
【段位】4段
【役職・所属】ホームページ企画部代表・同志社プロジェクト
【チャームポイント】腕
【英国遠征用プロフィール】
【NAME】KAITO KITADA
【Faculty】Faculty of Law
【the next stage of education】Doshisha Law School
【grade of kendo】4th Dan
【hobby】
Ride a motorbike and go somewhere beautiful or famous place.I like touring. For example, Lake biwa in Shiga,Miyama town in Kyoto( famouse for KYABUKI that using a lot of rice straws for the roof,and Japanese traditional house.I heard that there are also KAYABUKI in UK). Reading books. My favorite UK's story is 'Sherlock Holmes'.When I was a kid,read that story in Japanese.I read that everyday,everytime.It makes me excited,so that I like reading books now.Also,I like watching ' Sherlock' on Movie or Drama.Recently,New season of Sherlock will start( maybe,already started ?) that appear on Benedict Cumberbatch and Martin Freeman.I like the character everyone in Sherlock,but the most favorite character is ofcourse Sherlock.I really like his character.I'm so jelous of you because I can't watch the new season.In Japan,it's not showing on the TV.
【A greeting】
Hello UK's students,Kendo players!Nice to meet you.First,I really appreciate to make this wonderful plan that have Kendo sessions in UK.I never thought about that and I will do that. I'm looking forward to going UK and to having kendo sessions with you. I hope that it will be the nice,exciting time.I'm not good at english(sometimes or 'many'times I got mistakes.I'm worry about it),but I want to talk to you about Kendo,Culture and so on.I can't wait! Thank you and Yoroshiku Onegaishimasu!
Kaito